Records
Home
»
Kayak Fishing Catch Photos
» Scott Manchester Photo
Scott Manchester Photo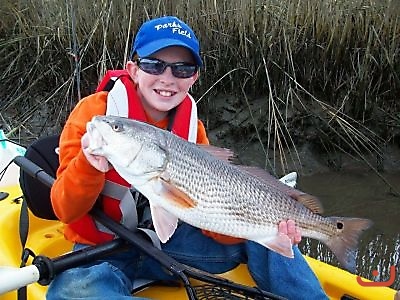 Image information
Description
My nephew Steven, first spottail, in his new kayak. He caught it yesterday on shrimp, in a creek off the Cooper river, Goose creek, SC.
Date
Wednesday, 28 October 2009
Image Rating
Please login first...
Comments for this image
There are not any comments for this image yet.
Guests are not allowed to post comments. Please register...
Send to Friend
Please login first...
Home
»
Kayak Fishing Catch Photos
» Scott Manchester Photo