Records
Home
»
Kayak Fishing Catch Photos
» Backwater 18" Speckled Trout (caught at a snooklight)_1
Backwater 18" Speckled Trout (caught at a snooklight)_1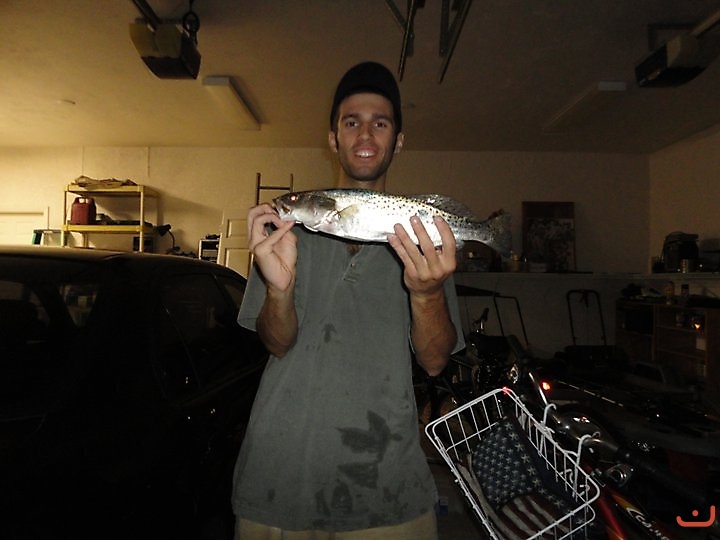 Image information
Description
Fishing the dock lights I felt a tug on my line. So I ran my lure around the back of my kayak switching hands. As I went to shift my weight from the right to the left this trout chomped! I immediately put him in my yak and paddled home. I usually C&R but I have my take if its a nice fish! First keeper from my yak. Caught on a DOA jig with CAL rootbeer/green grubtail.
Date
Monday, 28 February 2011
Image Rating
Please login first...
Comments for this image
There are not any comments for this image yet.
Guests are not allowed to post comments. Please register...
Send to Friend
Please login first...
Home
»
Kayak Fishing Catch Photos
» Backwater 18" Speckled Trout (caught at a snooklight)_1